OUR ALUMNI OUTSHINES
There are no secretes to success. It is the result of preparation, hard work and learning from failure. Happy moments for our School arrived once again when our Alumni Members brought laurels to the school this year with their outstanding performance at various "Competitive Exams 2014".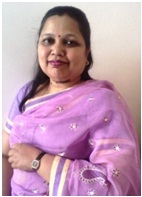 Piyushi Jain of 2013 batch secured 41st Position at All India Ranking in Integrated Professional Competence Course (IPCC) while Shelly Patwari bagged 47th Position. Also Akansha Laddha, Bindu Agarwal , Kirti Jain ,Priyanka Agarwal, Sakshi Ranka ,Ritika Patni and Tanvi Jain cleared both Groups in First attempt.
Nine students of 2014 batch secured All India Ranks in CPT (Common Proficiency Test ) which is an aptitude test for C.A. Shreya Maheshwari (AIR 21),Pooja Singhvi(AIR 25),Saumya Garg( AIR 29),Niharika Agarwal (AIR 29), Mansi Vyas (AIR 31),Ashita Jain ( AIR 32),Kanak Heda (AIR) 33,Simran Maheshwari (AIR 35,) Preshka Suriya (AIR 36).
Natasha Goyal of 2008 batch has qualified GATE (Graduate aptitude Test for Engineering) with a good score.
Priyal Shah and Nupur Mathur of batch 2013 has qualified JEE mains (Joint Entrance Examination) organized by CBSE.
Nupur Mathur of 2013 batch got selected in RPMT (Rajasthan Pre Medical Test).She secured 436 Rank among 40,000 students appeared
We congratulate all the successful Alumni and Pray for their Bright and Glorious future.
Mrs.Shalini Mathur
Secretary
Sophia Bhilwara Alumni Association